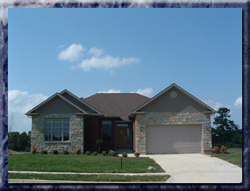 Last year you were one of the builders in the West Milton area that we were looking to build with. We were not sure which builder to go with until we talked to you. Rick, you were up front about everything. We also took the time to check with some people that you have built homes for and the feeling from others is the same feeling we had. What I especially liked was your commitment to the customer and our needs.
We had an issue. We wanted to be moved in by the time school started. You had told us if we started to build by May 1st that we would be finished by the end of August. We knew this would meet our needs. What really ended up happening was, our home was finished by the beginning of August 2003. This enabled us to move in and get settled before school started for our children.
The most impressive thing was, you finished ahead of schedule and we did not have nay problems after moving in. I appreciate that quality was not sacrificed to get the job done, in time, or in this case, ahead of time.
I also wanted to mention that you have an incredible work ethic and it shows. I suggest that you change, Rick. Your dedication to customers and a quality home are evident in the home you have built for us.
If we are ever looking for another home to be built or if friends and family are looking to built, I will not hesitate to mention Richard J. Mosier Builders as a first choice.
Thanks again,
Patrick and Rebecca Wiltshire
West Milton, Ohio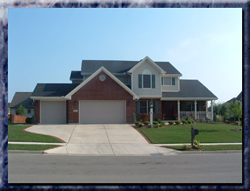 Paul and I would like to say "thank you" for our beautiful home; it was nice and very clean when we moved in. We are very pleased for what you have done for us. Your professionalism and prompt service was great. When a problem came about, you took care of it right away. We greatly appreciate that. You gave us a time frame for the building of our home of six months and it was done in six months. You are very detailed oriented, committed, dedicated, organized and was on the site everyday - which is rare when you are the president/owner. We appreciate your honesty, openness and responding directly to our questions. Paul and I researched three other builders in all and Rick Mosier was our choice. Paul and I highly recommend Rick Mosier Builders.
Thank you for your time,
Kathleen and Paul Riedel
Ludlow Falls, Ohio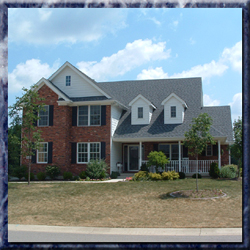 We were searching for a building lot for a "Wayne Home" when we came across Rick's name. We did not originally think we could afford a custom home, but there was not that much of a difference. We finally made our decision to pursue building plans with Rick and still feel we made the correct decision. This is the only house that we have ever had built and were fairly uninformed about the whole building process. The only thing I knew at that point was that almost everyone I knew that built a house in the past hated the whole process and told me that they would never build again.
I would applaud Rick for having the patience to walk us through the process one step at a time to put these concerns to rest. He answered all of our questions and took us through the actual building process one step at a time. He even made suggestions for changes that saved us some real money while adding lots of square feet to our floor plan. As an engineer and a manufacturing professional, we were very inquisitive during the entire building process. Rick took the time to explain everything to us make things perfectly clear. We believe that we got everything that we were promised and more.
I believe that the highest praise I can offer is that we rather build again than buy existing and if we do, Rick already has the job.
Ralph and Beth Thiamin
Tipp City, Ohio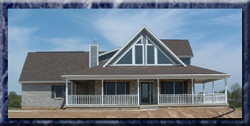 We would like to say that we have been extremely pleased with our home that was built by Richard J. Mosier Builders, Inc. We found Rick Mosier to be both up front and honest with all phases of the building process from the estimated price and completion date to the final completed inspection of the house. All of the subcontract crews that he used were reliable and produced quality workmanship from the digging of the basement to the finish carpentry work. We did not encounter any surprise events that caused us to be way over budget and a couple of changes we decided to make after construction started was handled immediately and without any conflicts to the previous schedule. Rick Mosier kept us informed during the whole construction process so we always knew what would be happening next and approximately how long it would take. In our conversations with some of the subcontract crews, we found that they all spoke highly of Rick Mosier and the quality of work he demanded from his crew. We had heard horror stories from some of our friends who had homes built by "big name" construction companies but we are happy to say that four months and 2 weeks after the day they started digging the basement, we were moving in…right on schedule, even though we had experienced a very unexpected, rainy, spring season.
Roger & Hazel Coleman